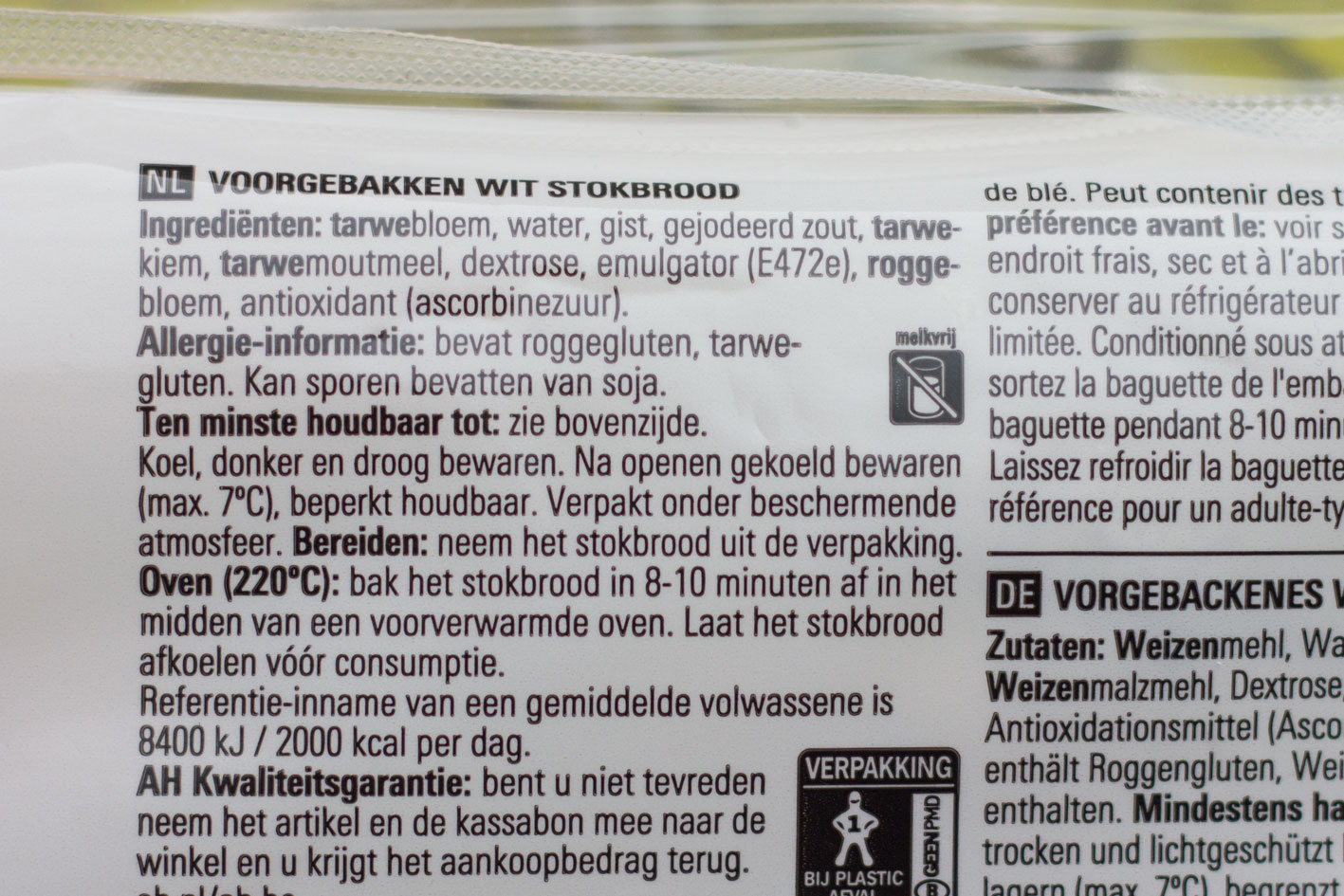 Het ziet er vegan uit, het lijkt vegan, er zit geen melk, ei en honing in, dan is het vegan toch? Helaas.
Dierlijke bij producten zitten helaas nog in veel producten. Als beginnend vegan kan het soms een doolhof lijken, daarom maakte ik het overzichtelijker (hoop ik).
En als het een keer 'mis' gaat, dan weet je het voor de volgende keer. Wees hierin niet te streng voor jezelf. Op een gegeven moment gaat het vanzelf.
E nummers ontrafeld:
E120 – Karmijnzuur. Dit is een dierlijk pigment en wordt als kleurstof gebruikt. Dit is afkomstig van insecten.
E322 –  Lecithinen. Anti schuimmiddel. Komt soms van sojabonen, maar soms ook van eieren.
E422 – Glycerol. Een natuurlijke suiker-alcohol, een van de onderdelen van alle vetten, soms dierlijke vetten.
E471 – 471 Synthetische vetten. Verkregen uit glycerol en natuurlijke vetzuren. De vetzuren kunnen van dierlijke of plantaardige oorsprong zijn.
E542 – Beendermeel (fosfaat). Verkregen uit botten van dieren.
E631 – Natriuminosinaat. Natriumzout van inosinezuur (E630), een natuurlijk zuur dat vooral voorkomt in dierlijke producten.
E901 – Bijenwas. Bijenwas wordt gevormd in de wasklier van de honingbij. Deze insecten gebruiken de was om raten te bouwen waarin honing wordt opgeslagen. Nadat de honing uit de raten verwijderd is, worden de raten gesmolten in heet water.
E904 – Schellak  Dit is een gelige, semi – transparante hars, die gemaakt wordt van de uitscheiding van een vrouwelijke boomluis, die het gebruikt om vast te blijven hangen aan de boom.
E920 – L-cysteïne is een grondstof die gebruikt wordt als broodverbeteraar. Broodverbeteraars zijn zorgen ervoor dat de structuur van het brood (en broodjes en gebak ook) wordt verstevigd. Het probleem is dat de Nederlandse bakkers geen zicht hebben waar de broodverbeteraar vandaan komt. In veel gevallen blijkt de hulpstof afkomstig uit China waar het gebruikelijk is dat E-920 wordt gemaakt van haren van mens en dier.
Tip: wanneer het niet duidelijk is wanneer een e nummer van dierlijke of plantaardige oorsprong is kan je het bedrijf ook bellen of mailen met deze vraag. Ik doe dat zelf ook wel eens. Meteen geef je hiermee de indruk dat er vraag is naar diervriendelijke producten en pas je meteen ene beetje activisme toe.
Ik maakte hier een spiekbriefje met dierlijke bijproducten die je tegen kan komen op ingrediëntenlijsten.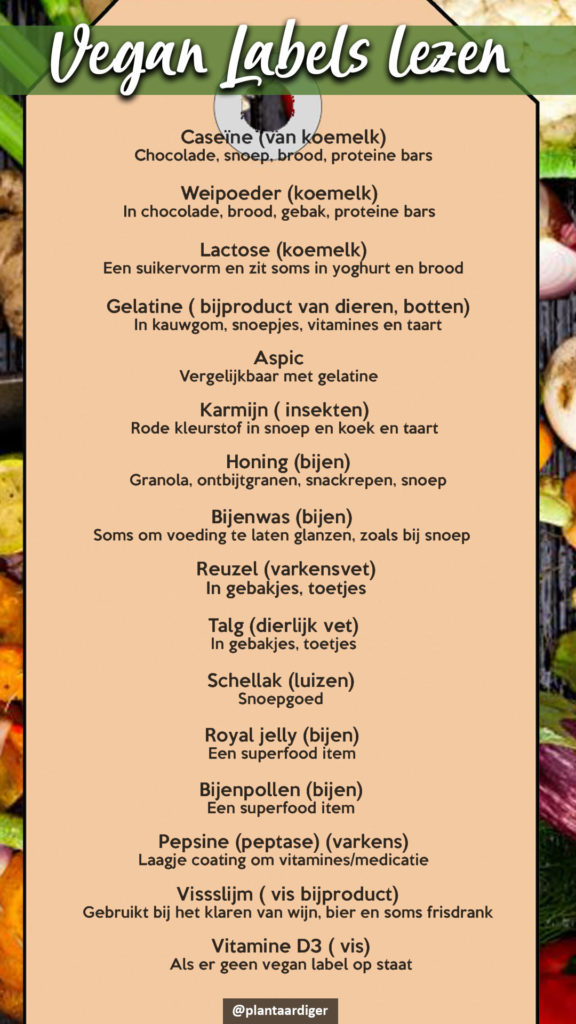 Je mag deze opslaan en meenemen bij het boodschappen doen.