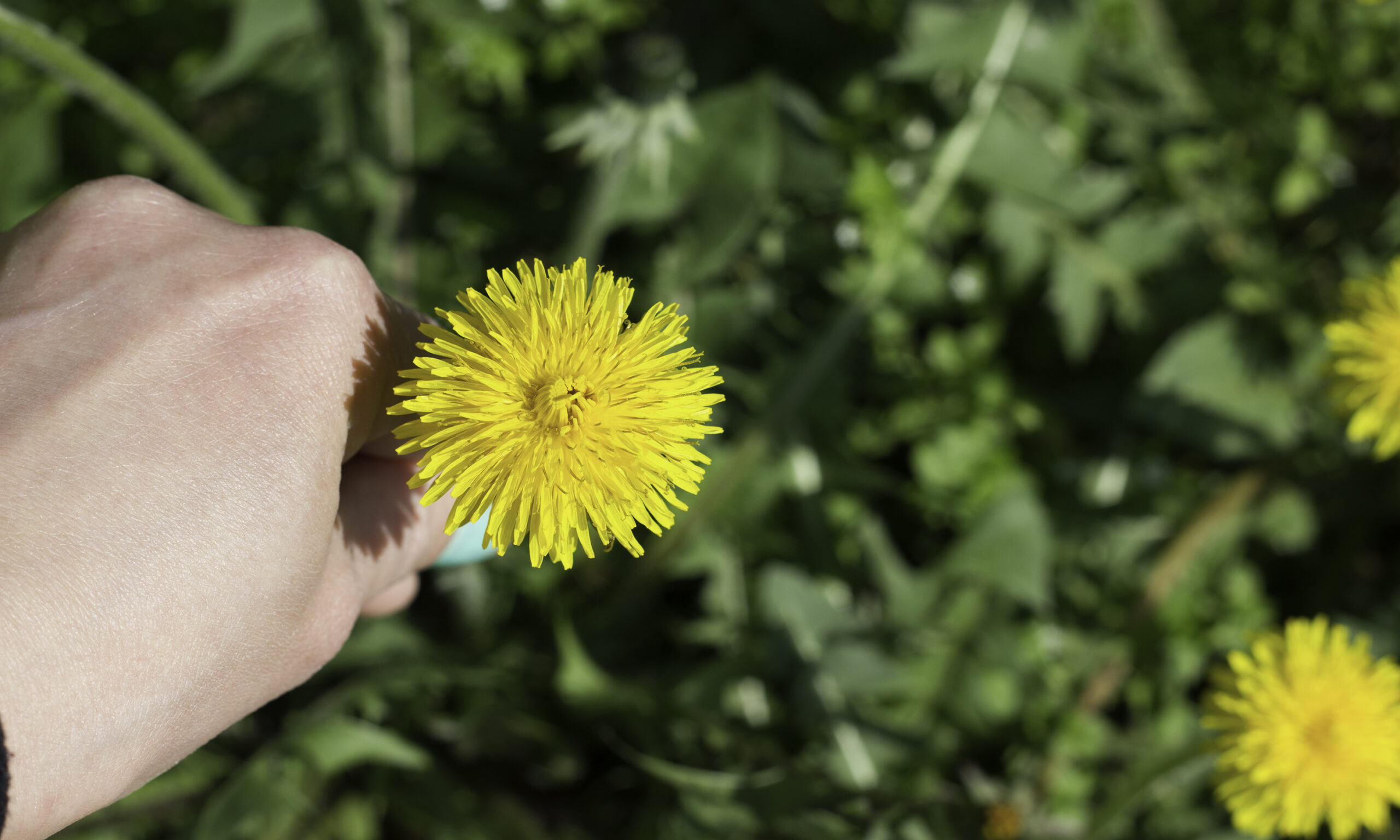 De voordelen van de paardenbloem kun je hier vinden.
Paardenbloem honing :
Doe vier handen vol paardenbloemen in een pan en overgiet deze met 1 liter koud water. Breng aan de kook, neem de pan van het vuur en laat dit een nacht staan. Je kunt de hele bloem gebruiken, inclusief de groene hals, maar wanneer je alleen de gele lintblaadjes gebruikt smaakt de honing nóg zoeter.
Giet de massa de volgende dag door een zeef, laat alles uitlekken en pers de bloemen goed uit.
Voeg een kilo ruwe rietsuiker en een halve citroen in schijfjes toe (indien bespoten, dan zonder schil). Roer alles goed door elkaar.
Zet de pan zonder deksel op het vuur, gebruik de laagste vlam. Laat het water verdampen zonder te koken. Goed blijven roeren en opletten, want stroop brandt makkelijk aan. Laat af en toe een druppel in een glas koud water vallen om te proeven of de stroop al dik genoeg is.
Héérlijk op boterham, pannenkoek, in de yoghurt of een toetje.