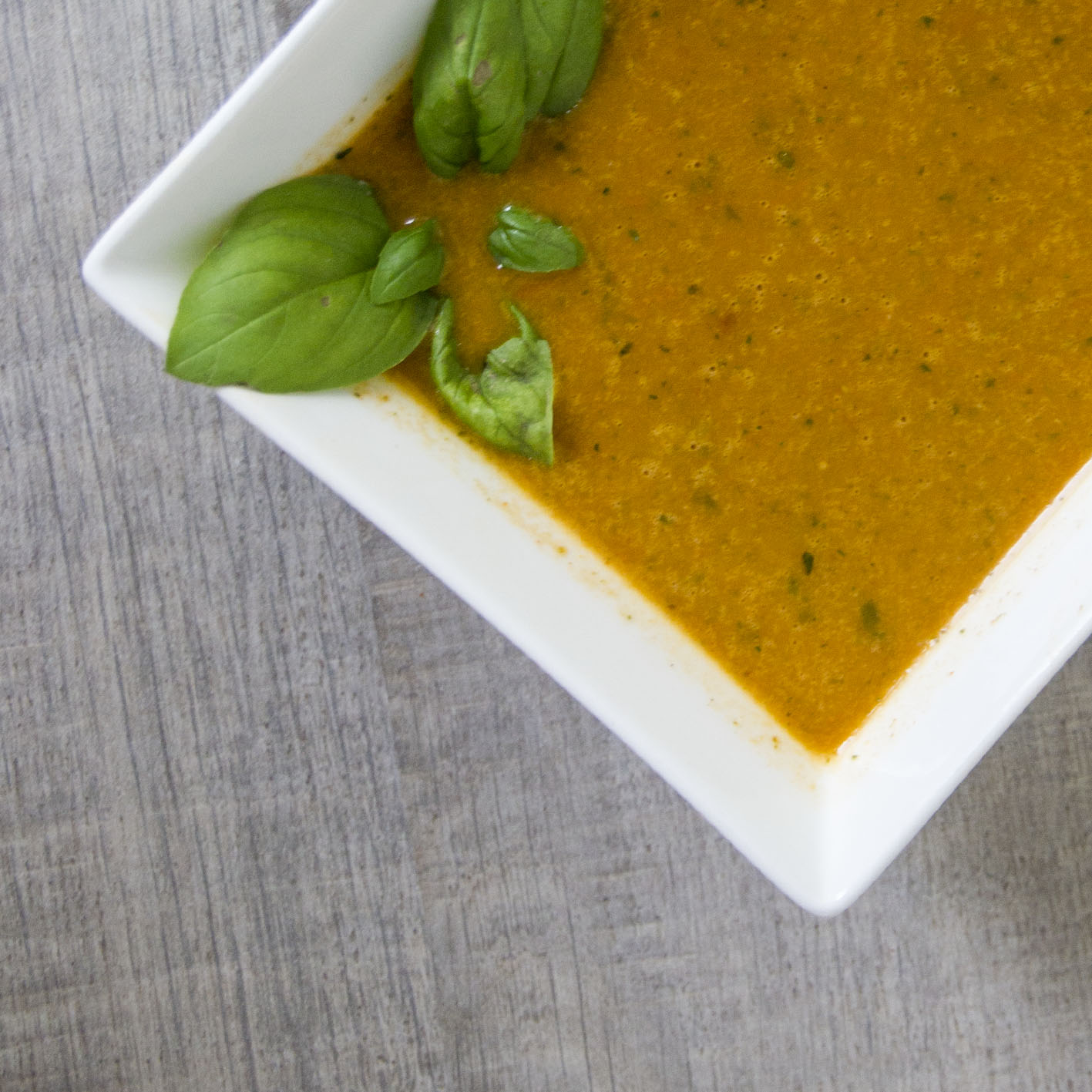 Tomatensoep op de meest makkelijke manier, tenminste dat vind ik. Ik eet deze in de zomer echt vaak, vanwege de grote tomaten oogst. Heerlijk! 🙂 
Dit heb je er voor nodig:
1 kilo tomaten
3 groentebouillonblokjes
2 grote witte uien ( in grove stukken)
3 teentjes knoflook ( in stukjes)
Bosje/handje grof gehakte basilicum ( vers)
Oatly room
Zo maak je het:
Haal de kronen van de tomaten en snij deze in stukken
Snipper de ui en snij de knoflook en fruit deze in de pan met wat olie ( minuut of twee)
Voeg de tomaten toe en bak heel kort even aan op hoog vuur
Schenk 1,5 liter water toe en doe de bouillon ook in de pan
Laat het geheel een minuut of 20 koken
Mix alles met een blender of staafmixer en giet het geheel door een vergiet over in een andere pan
Als laatste voeg je de basilicum en ene scheut oatly room toe
Mix dit geheel nog even kort en serveer!