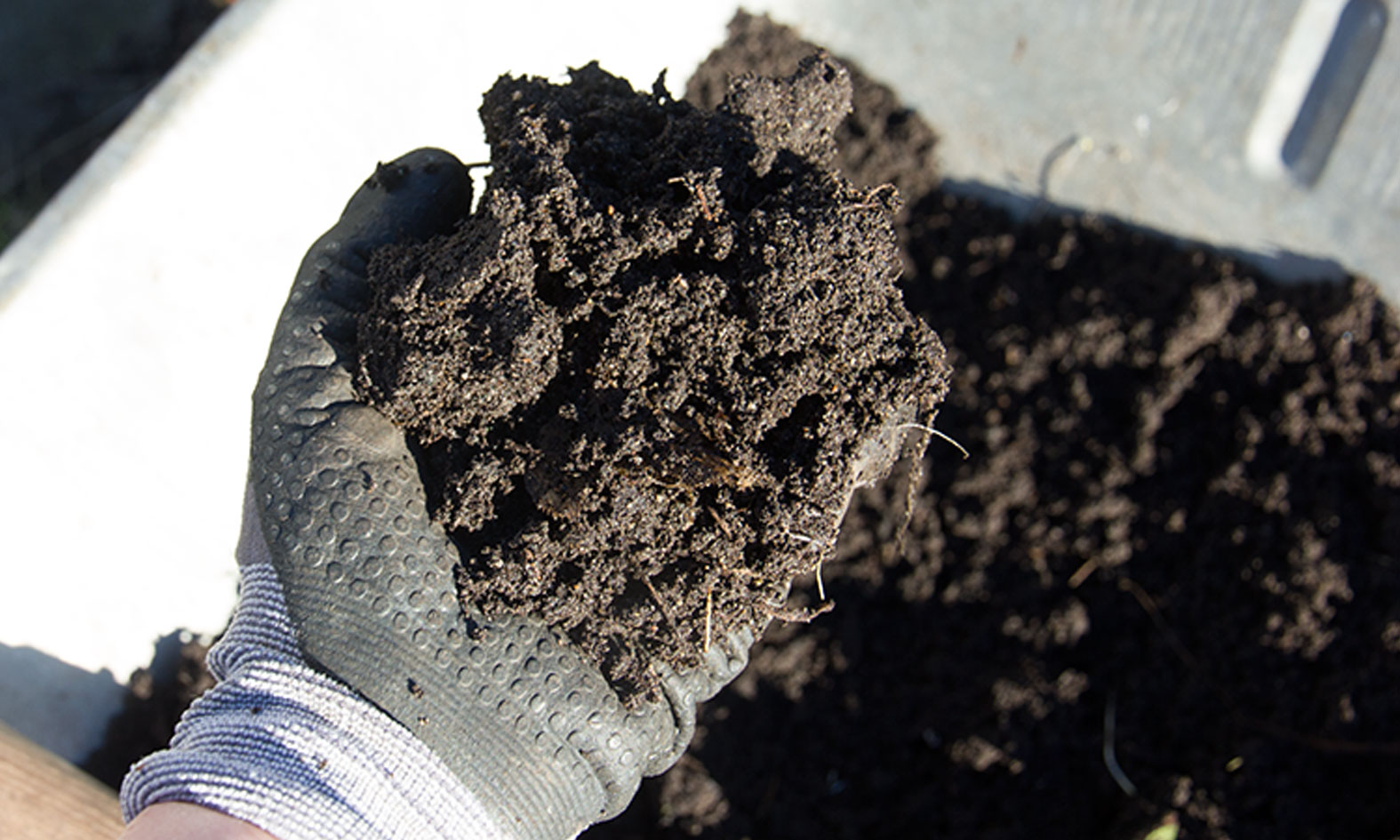 Zoals je wellicht weet ( of nog niet!)  tuinier ik sinds enkele jaren en ik doe dat op biologische wijze en geheel plantaardig. Voor zover dit kan, want er leven natuurlijk genoeg beestjes in de grond, maar ik doe wat ik kan.
Compost is voor mij de kern van heel het tuinieren. Het heet ook niet voor niets zwart goud natuurlijk. wanneer compost op de juiste manier is gemaakt is het ideaal voor de grond. Compost zorgt voor lichte bemesting maar is vooral een goede stimulans voor de bodem. Wanneer je met de juiste compost werkt, is bemesting niet eens meer noodzakelijk.  ( Je kunt trouwens ook bemesten op plantaardige wijze, daarover later meer op mijn blog).
Een composthoop is een ouderwetsere vorm van composteren. De onderste laag moet luchtig zijn en van grof materiaal zijn ( zoals van hout). Ook moet hij minimaal 1,50 meter breed zijn.  Er moet echt voldoende ruimte betsaan om organisch afval op te stapelen. Zorg dat je een diepe, hoge hoop krijgt, want een ondiepe laag wordt niet warm en zal dus langzaam worden omgezet.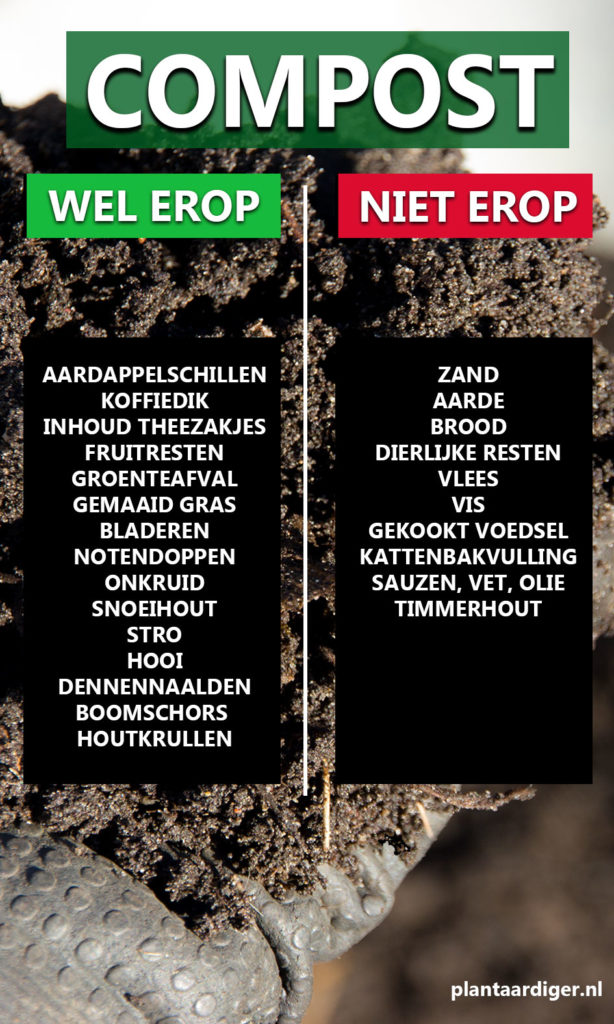 3 basis behoeften van de composthoop:
De lucht tussen het afval moet kunnen blijven ademen. Organismen kunnen zonder zuurstof niet leven.
Een composthoop mag zeker nietr te nat zijn, maar bij extreem droog mag je hem gewoon begieten
Voor een goed verrotting is warmte nodig. De juiste organische materialen samen met de organismen zorgen voor warmte.
Verder kun je composthopen ook kopen van hout, metaal en plastic. Je hebt silo's en kleinere compostbakken, ook die afgesloten zijn, die ook wel snel opwarmen, Ideaal voor als je een kleine tuin hebt.
Hoe lang duurt het voor de compost klaar is?
Hoe groter het afval ( maak de stukjes afval klein!) en hoe kouder de compost is, des te langer het zal duren. Tussen de 9 en 12 maanden is gemiddelde tijd dat de compost erover doet voor dat het rijp is.
In de herfst of in het voorjaar kun je de compost strooien over de tuin, ongeveer 2-5 cm dik en licht de tuin in harken volstaat al. Zorg dat als de winter eraan komt dat je de grond afdekt, met een mulchlaag bijvoorbeeld wat dient als bescherming. Wanneer je compost in plantenbakken wilt gebruiken of in zaadgeulen, zorg dan dat je alleen verse, fijne compost gebruikt, want voor jonge wortels kan de groffe variant schadelijk zijn ( door de intensieve omzetting).
Dikke tip: Grof over de grond, fijn onder de grond
En zo ziet rijpe compost eruit: bruine humus die ruikt naar het bos. Rijk aan micro organismen en voedingsstoffen.