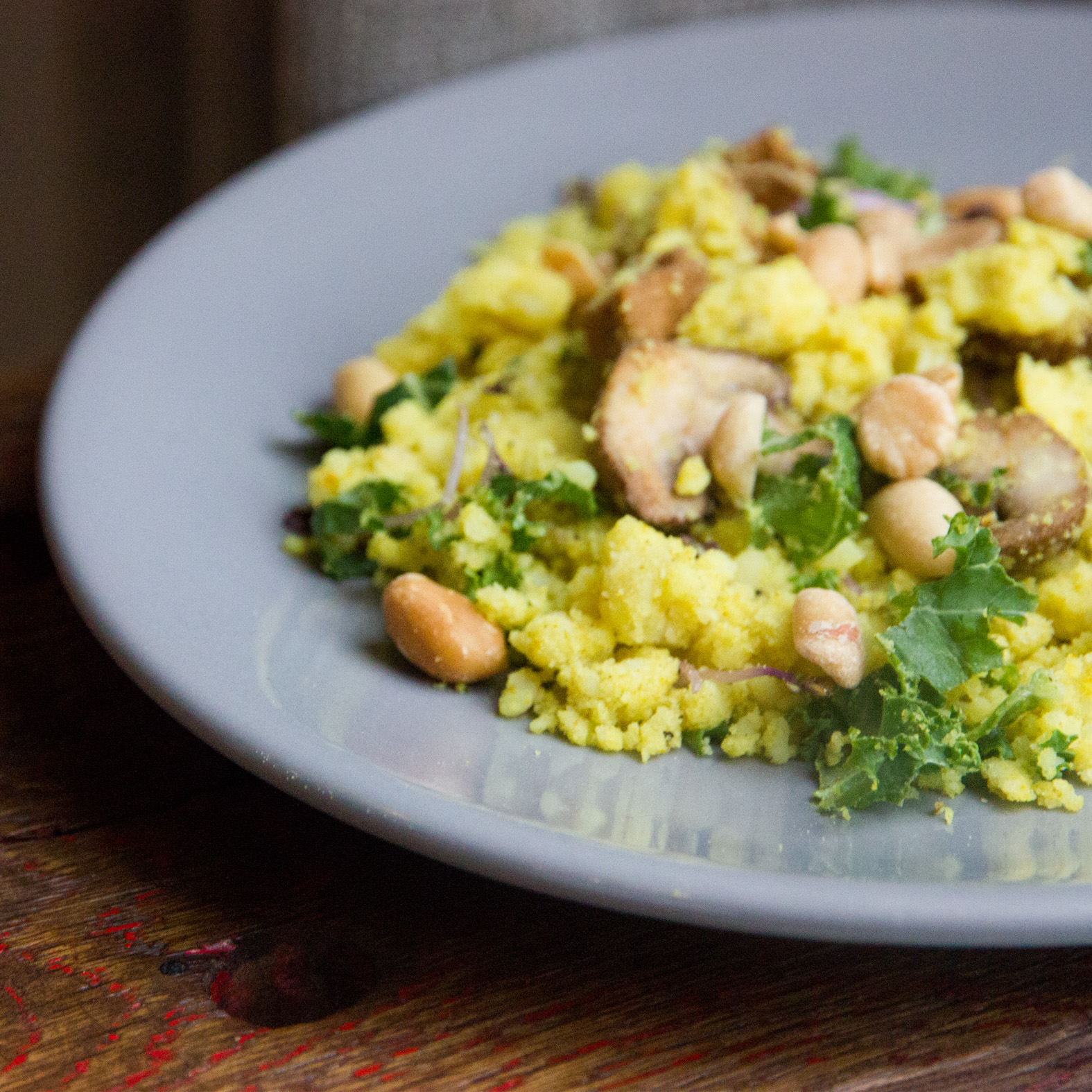 Een pittige, thais achtige stamppot. Al eens geprobeerd? Het is echt de moeite waard!
Ingrediënten voor 4 personen :
3 kilo kruimige aardappelen
Klontje of scheutje olie
Scheutje plantaardige melk naar keuze
Klontje plantaardige boter naar keuze ( margarine)
Een doosje kastanje champignons
Gerookte tofu ( in kleine blokjes) ( hoeft niet, maar is wel extra lekker)
Stamppot groente naar keuze ( andijvie of boerenkool bijvoorbeeld)
Halve rode peper
2 teentjes knoflook
Volle hand met gezouten pinda's
Theelepel kurkuma
2 theelepels kerriepoeder
Zwarte peper
Snufje zout
Eventueel kiempjes voor on top
Benodigdheden: knoflookpers & stamper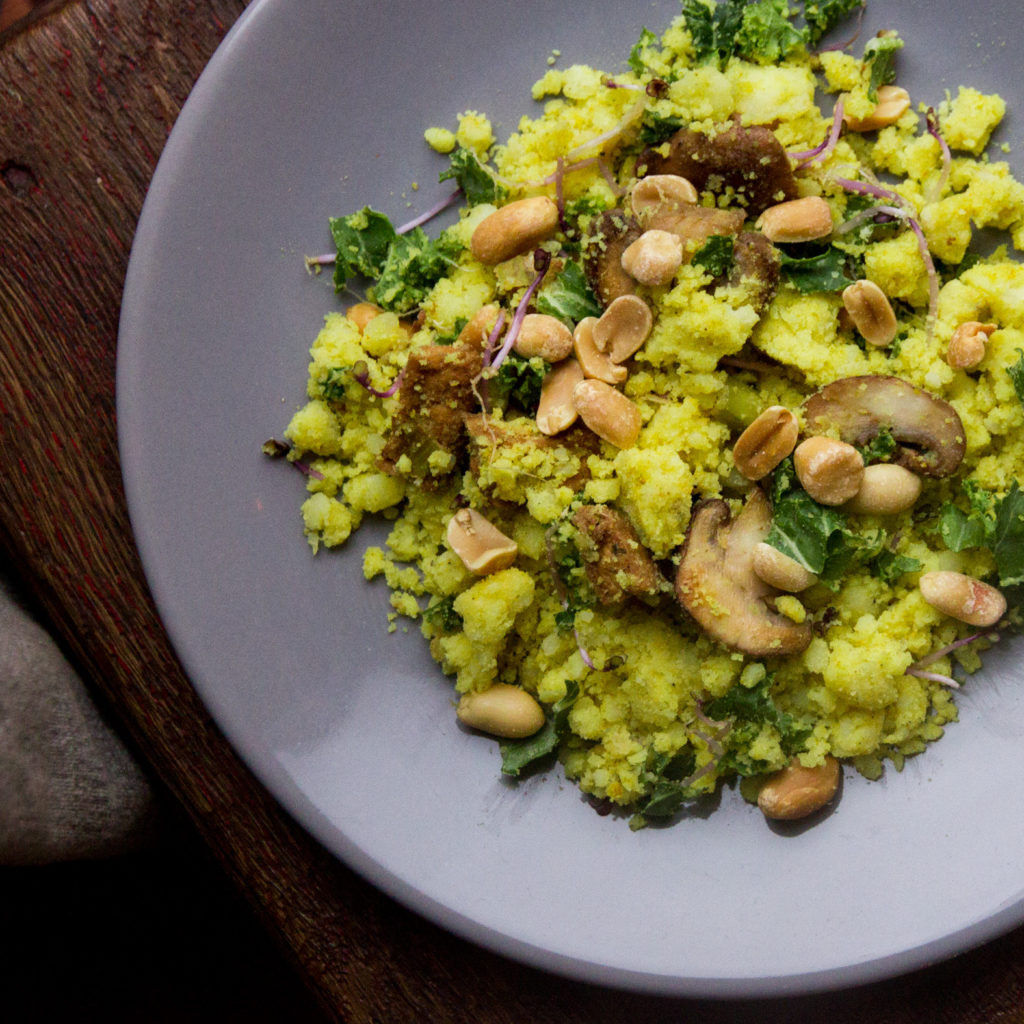 Zo maak je het:
Schil de aardappels en doe ze in een pan met ruim kokend water met een beetje zout ( Laat deze 20-30 min koken)
Even op plantaardiger.nl zoeken naar leuke artikelen, want er is nu even niets te doen
Wanneer de aardappels 15 minuten koken:
Snijdt de tofu en de champignons en bak deze lekker aan
Sbijdt intussen de halve ( of voor die hards, een hele) rode peper in hele kleine stukjes
Wanneer de aardappels gaar zijn, giet je ze af
Dan voeg je een klein scheutje melk en klontje boter toe en mag je het geheel stampen.
Voeg de kerrie, kurkuma, peper zout en groenten en het pepertje toe
Pers de knoflook en voeg dit toe
Hussel alles lekker door elkaar en serveer met pinda's on top
EET SMAKELIJK!
-x- Natas
<?php if (has_post_thumbnail( $post->ID ) ): ?>
<?php $image = wp_get_attachment_image_src( get_post_thumbnail_id( $post->ID ), 'single-post-thumbnail' ); ?>
<div id="custom-bg" style="background-image: url('<?php echo $image[0]; ?>')">
</div>
<?php endif; ?>