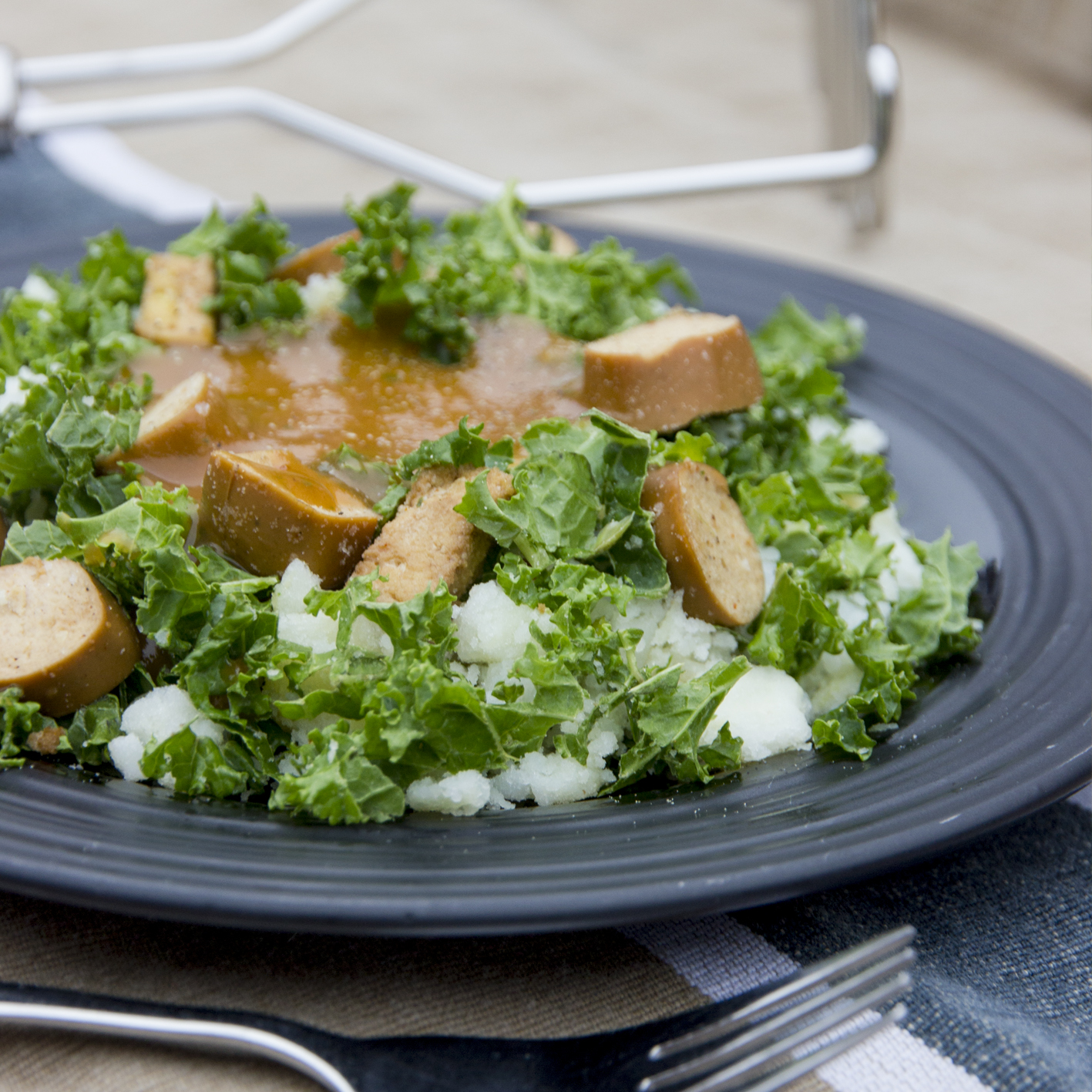 Dit is een heerlijk simpel recept, maar zo lekker en fijn dat ik het wel wilde delen. Want boerenkool wil iedereen toch eten? Ook als je plantaardig eet?
Wat heb je nodig voor 4 personen?
1 zak kruimige aardappelen 3 kilo
Tofu worstjes van taifun
1 zakje boerenkool
scheutje plantaardige melk
klontje plantaardige boter
nootmuskaat
Taifun tofu worstjes
peper en zout
Laurierblaadje
Takjes tijm
Takjes rozemarijn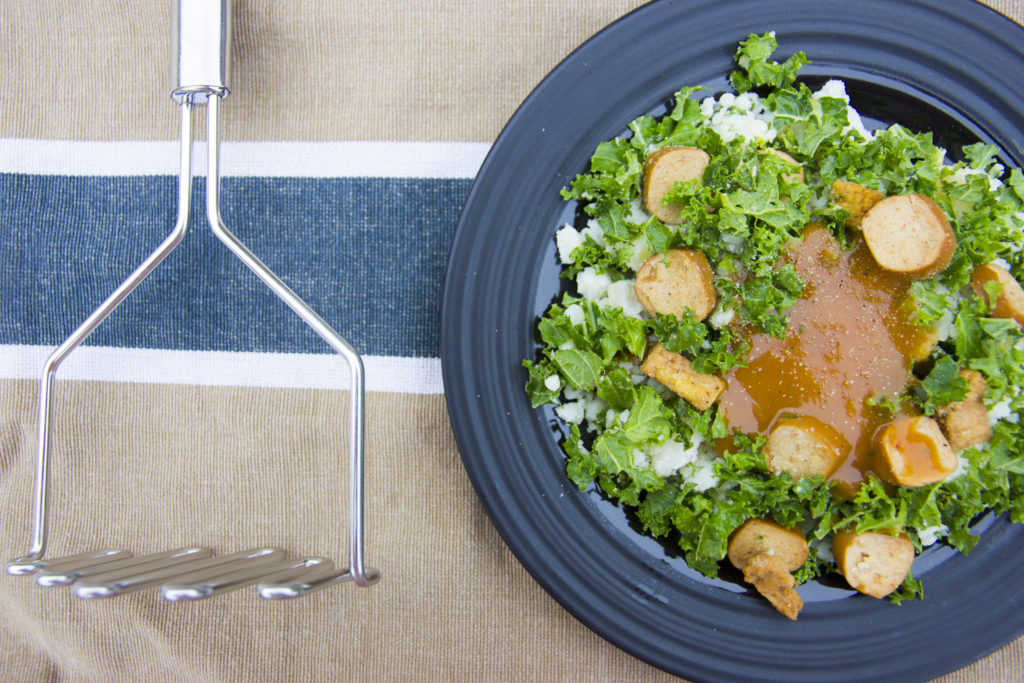 Zo maak je het:
Schil de aardappel, snij in stukjes en doe in een pan ruim water
Zet de pan op het vuur en laat de aardappelen ongeveer 20 minuten koken
In de tussentijd kun je de worstjes en de jus klaar maken.
De worstjes kun je stomen zoals op de verpakking of een beetje aanbakken.
De jus maak je zo:
Pak een klein steelpannetje
Doe een beetje plantaardige olie in de pan (kokos!)
Fruit een uitje en een teentje knoflook (geperst)
Doe dan 200 ml water in de pan
Een flinke schep juspoeder
Voeg de kruiden zoals de laurier, rozemarijn en tijm toe en laat een minuut of tien trekken
Haal hier na de kruiden er weer uit
Klaar!
Deel 2:
Wanneer de aardappelen gekookt zijn, giet je ze af en doe je ze terug in de pan
Dan voeg je een scheutje melk en een klontje boter toe
Stamp het geheel even aan (ik stamp kort)
Voeg de rauwe boerenkool toe ( flink)
Roer alles door elkaar
Schep op en wens elkaar eet smakelijk 😉
Eet jij graag stamppot? En welke?