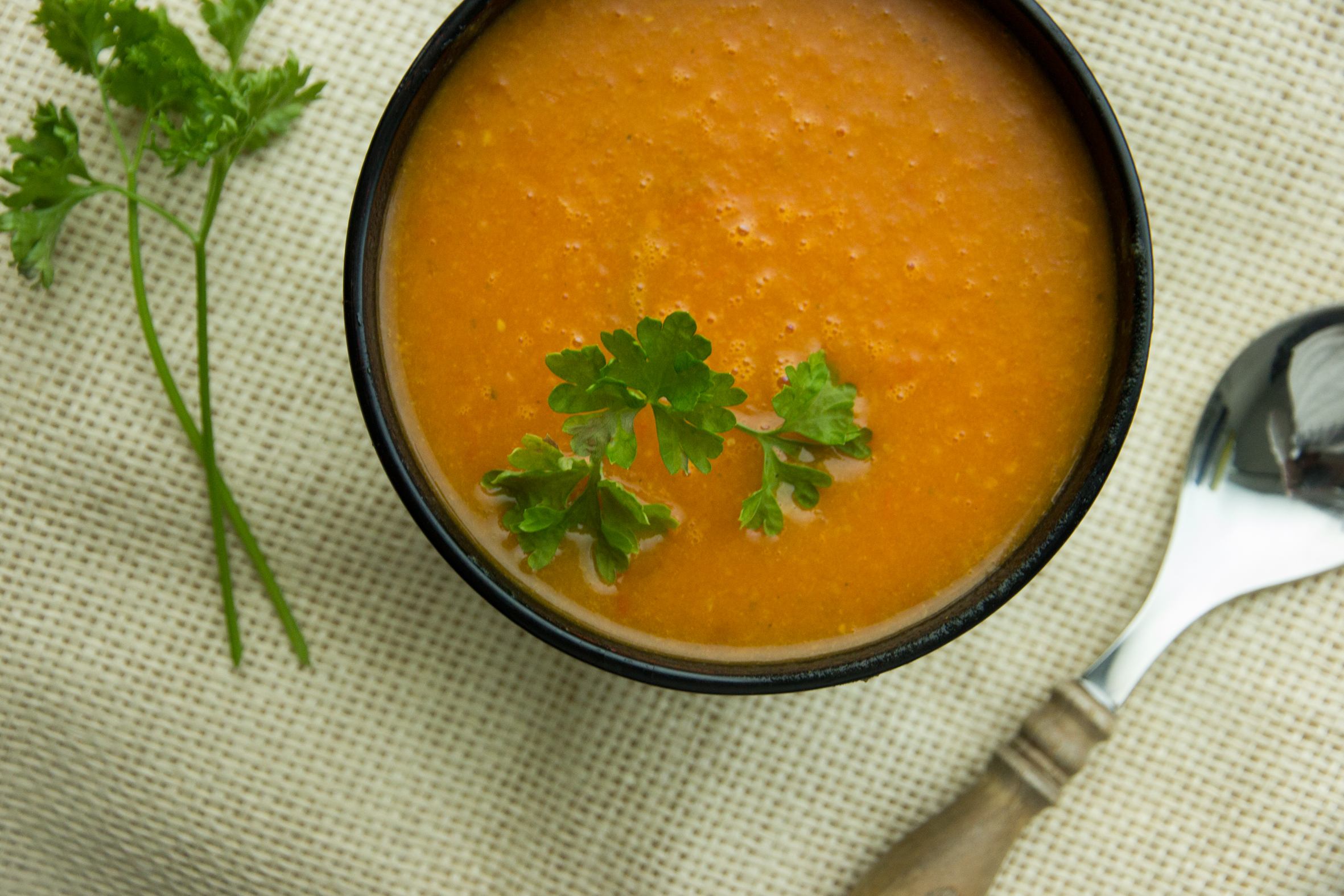 Wat een lekkere combinatie is dat, tomaat met zoete aardappel.
Ik maakte deze soep bij toeval en is nu een favorietje geworden. Hier volgt het recept.
Dit heb je ervoor nodig ( voor 1,5 liter soep/ 4 personen):
750 gram biologische tomaten ( liefste Roma tomaten, want lekker zoet!) ( In stukken)
1 grote zoete aardappel ( of twee kleinere) ( geschild en in blokjes)
1 grote witte ui ( in stukjes)
Klontje kokosolie
4 teentjes knoflook ( in stukjes of geperst)
3 blokjes biologische groentebouillon
En zo maak je het:
Zet een grote soeppan op het vuur en doe een klontje kokosolie erin
Fruit de knoflook en ui wat aan
Voeg de blokjes zoete aardappels en tomaten erbij en braadt eventjes aan
Voeg dan 1,5 liter water bij deze groenten en doe de 3 blokjes bouillon er ook bij
Laat een minuut of 20 zachtjes koken
Pureer het geheel met een staafmixer en giet door een vergiet ( stukjes vel van de tomaten vang je dan op)
En klaar!