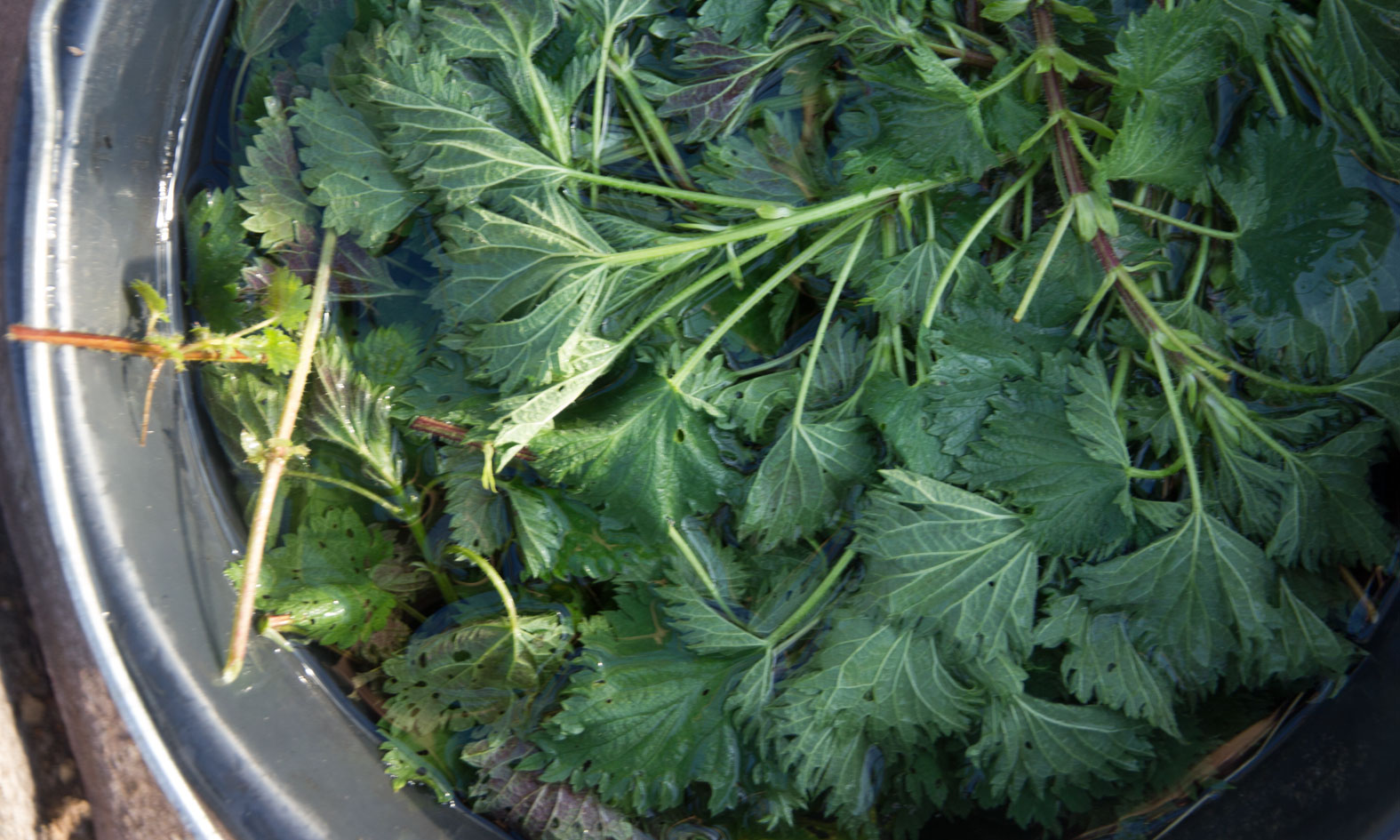 Je hebt echt geen dierlijke mest nodig voor een moestuin en/of vruchtbare grond.
Je kunt kiezen voor plantaardig tuinieren vanuit veganistische (ethische) overwegingen of omdat dieren uit de bio industrie zijn behandeld met antibiotica, hormonen en  medicatie. En je dit gewoonweg niet in je grond wilt hebben.
Er bestaat namelijk ook algenmest.
Dit wordt gewonnen uit diverse zee algen en is ongelooflijk rijk aan magnesium en sporenelementen. Je kunt algenmest vaak vloeibaar krijgen in de handel.
Maar nog veel beter is zelf gier maken natuurlijk.
Maak een plantenaftreksel om zo extra voedingsstoffen aan je groente, fruit en bloemen te geven.
Aftreksel kun je maken van heermoes, smeerwortel, maar de bekendste is denk ik wel brandnetelgier.
Makkelijk en helemaal gratis, dat klinkt goed toch?
Brandnetelgier maken:
Plaats een grote ton/vat en zet deze ver weg van waar je tuiniert, want dit gaat stinken! Vul de ton voor twee derde met verse kleine gedeeltes brandnetels. Giet er regenwater of kraanwater bij en zorg dat alles bedekt is onder water. Doe een gaas over de emmer/ton, zodat er geen dieren in kunnen vallen en verdrinken.  Roer zo nu en dan door het mengsel en laat het staan op een lekker warme plaats. Na ongeveer drie weken is je gier klaar! Dat weet je, doordat het een periode ook heeft geschuimd. Verdun dit aftreksel met water (1:10)  en giet deze mest bij alle groenten. ( behalve bij ui, knoflook, bonen en erwten). Giet het gelijk bij de wortels. Snel zul je zien hope mooi je plantje zullen groeien.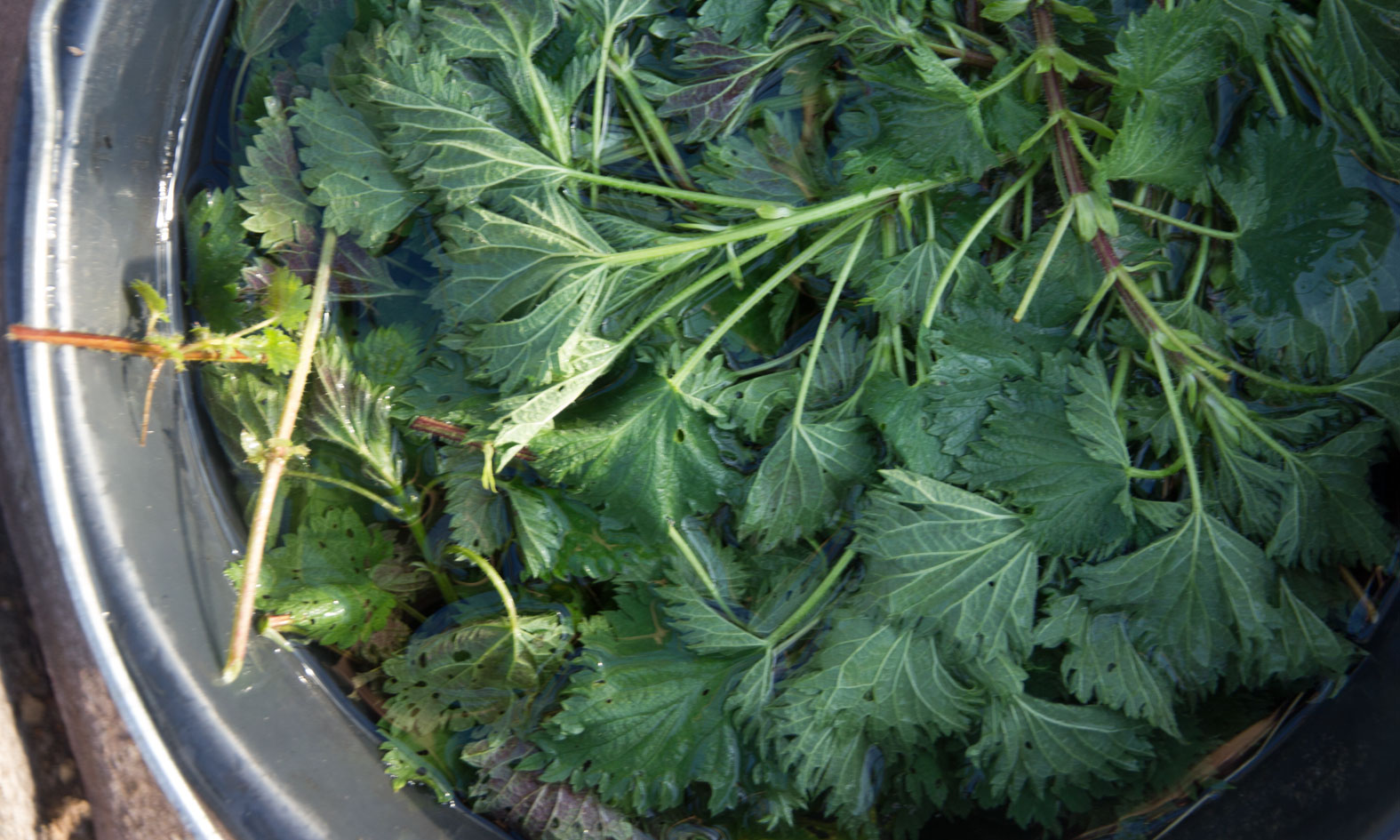 Tussenteelt
Als tussenteelt ( dus tussen teelten in) kun je kiezen voor groenbemesters, zoals mosterdzaad of borage om gewoon te zaaien en de planten verrijken dan de bodem met voedingstoffen. Klik hier om zaden te kopen.
Mosterd maakt de grond goed los, in de nazomer /herfst wordt hij gezaaid op de al geoogste bedden. 
Ik hoop je zo een beetje inspiratie te kunenn geven voor een plantaardigere tuin.
Heb je zelf ook tips, laat ze aan mij weten!