De makkelijkste en lekkerste brandnetel pesto maak je uiteraard zelf! In 10 minuten.
Een tip voor het plukken: kleine scheutjes hebben weinig prikkelende haartjes. De haartjes kan je aanraken zonder dat ze prikken door je hand van onder naar boven te bewegen (het beroemde aaien van brandnetels). De blaasjes op het einde breken namelijk sneller als je je hand van boven naar onder beweegt. Of trek handschoentjes aan.
Ingrediënten
150 gram jonge brandneteltoppen
4 teentjes knoflook
3 eetlepels pijnboompitten
3 walnoten (ongebrand)
50 ml olijfolie extra vierge
peper, zout
Materialen
blender/keukenmachine / staafmixer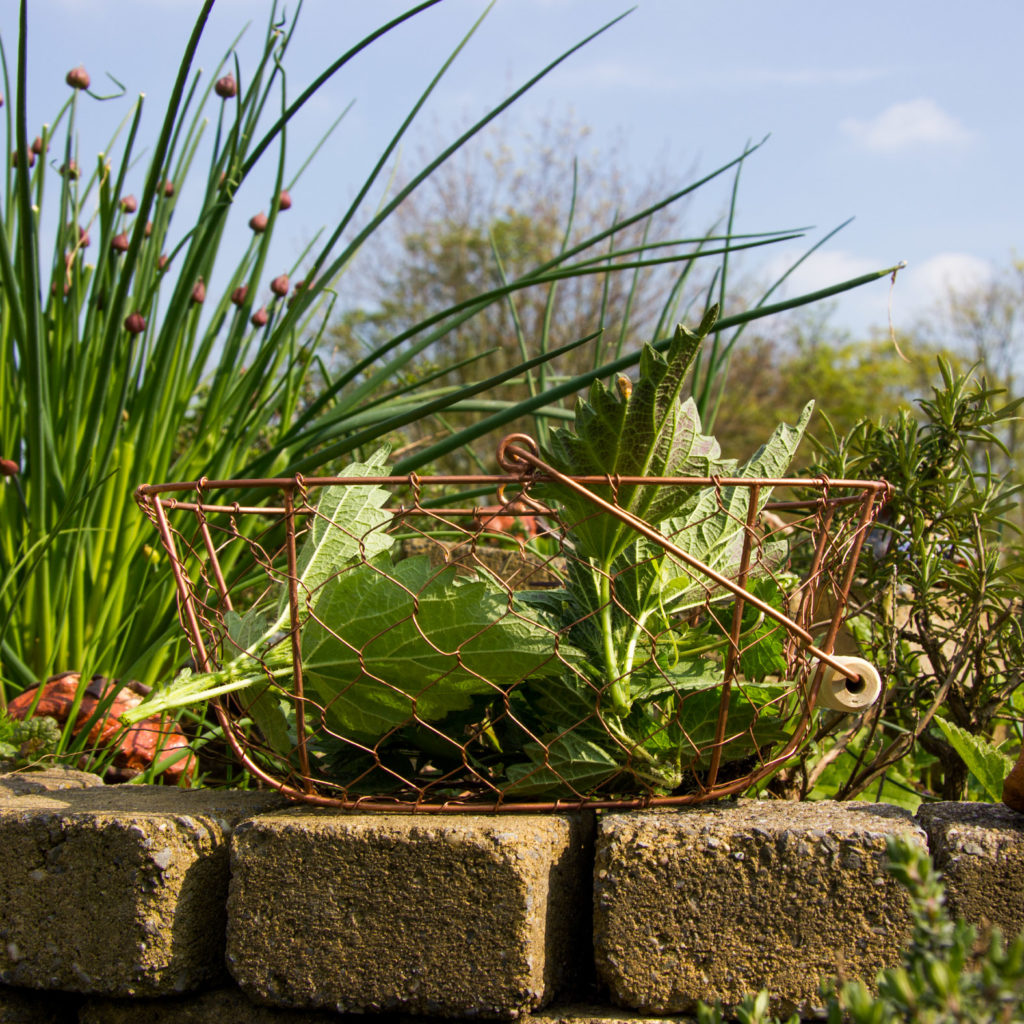 Bereiden
De brandneteltoppen wassen en 2 minuten in water koken. Afgieten.
Bakpan op het vuur, middelhoog vuur en een beetje zout in de pan strooien. Rooster de walnoten, de pijnboompitten en de knoflookteentjes even tot ze een klein beetje bruin zijn.
Voeg alles tesamen in een blender, kommetje om te mixen en giet de olijfolie ( of olie naar keuze) toe en mix alles door elkaar
Voeg wat gemalen peper toe
Eet smakelijk!