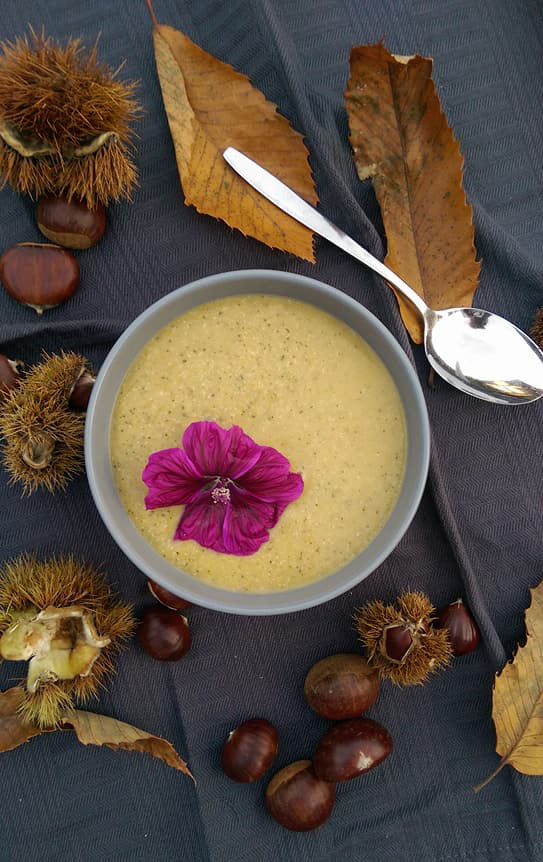 Ik word er zo blij van, van eten uit de natuur.
Ik heb de afgelopen week tamme kastanjes gevonden via de wildplukwijzer app. Dat het me wel leuk leek om er soep van te maken. Een echte herfst soep.
Een soep die je niet elke dag eet. Of elke week. Maar ik probeerde het een en ander uit met mijn gevonden tamme kastanjes vandaag en ik moet je zeggen, geslaagd experiment hoor! Een lekkere soep die bij iedereen in de smaak zal vallen.
Mocht je niet willen of kunnen wildplukken, je kunt nu ook kastanjes kopen bij bijvoorbeeld de appie. Of bij de groenteboer.
Tamme kastanjesoep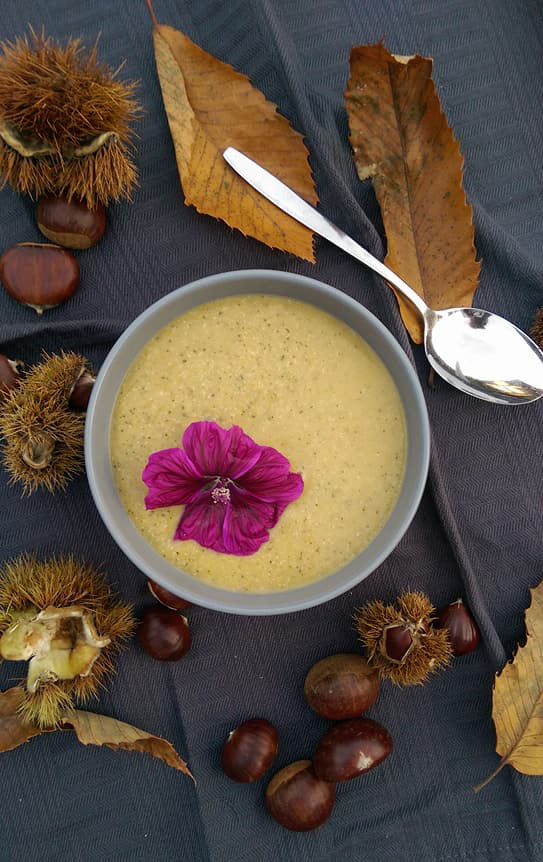 En hierbij het recept. Het is ook nog eens 100 % vegan, dus iedereen wordt er blij van!
Ingrediënten voor 4 personen ( 1 liter) :
250 gram tamme kastanjes ( gepoft, lees hier hoe je dat doet)
50 gram cashewnoten (ongezout en ongebrand)
1 wortel ( in blokjes)
1/5 zoete aardappel ( in blokken)
2 blokjes groentebouillon
20 gram selderij ( grof gesneden)
1 ui ( in stukjes)
2 teentjes knoflook ( in stukjes)
plantaardige olie (een theelepeltje)
Benodigdheden: Staafmixer/blender en hakmolen
Zo maak je het:
Doe de olie in de pan en wacht tot de olie heet is
Fruit dan de ui en de knoflook tot ze gelig zijn
Vul de pan met 1 liter water en 2 groente bouillonblokjes
Doe dan de blokjes wortel, zoete aardappel en selderij erbij
Maal de cashewnoten fijn in een hakmolen en voeg deze toe aan de soep
Voeg ook de gepofte kastanjes nu toe
Laat op een laag vuurtje pruttelen en mix daarna met de staafmixer tot een mooie, egale massa
Voeg nog wat zwarte peper toe, voor extra smaak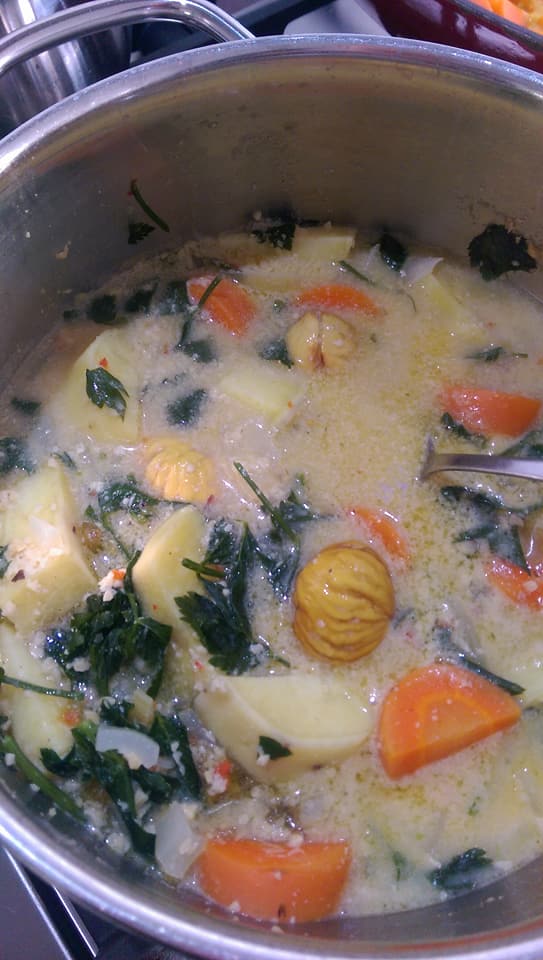 TIP: Indien je van kleine stukjes in de soep houdt, kun je het zo serveren, maar anders kun je het nog door een vergiet halen, voor een egalere soep.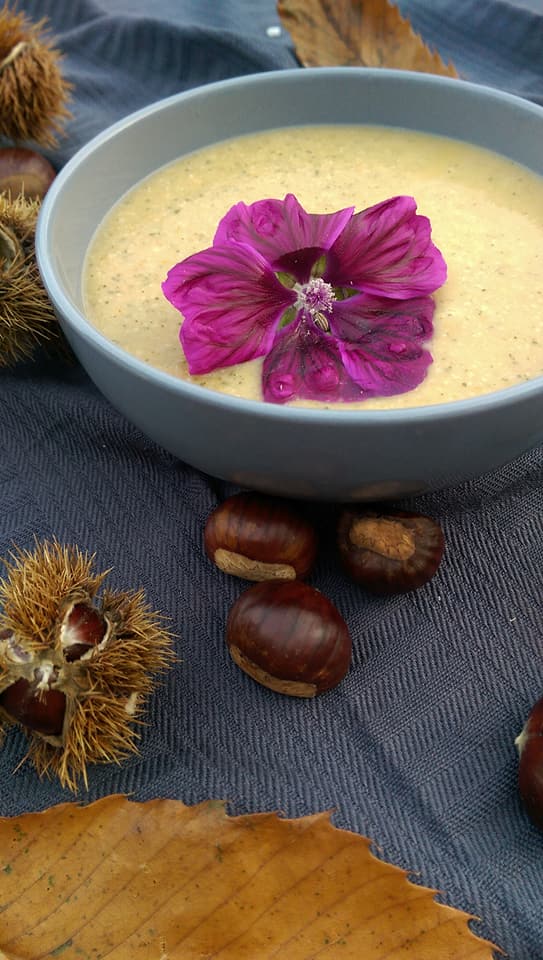 Serveer met bijvoorbeeld brood.
Laat me weten wat je er van vindt!