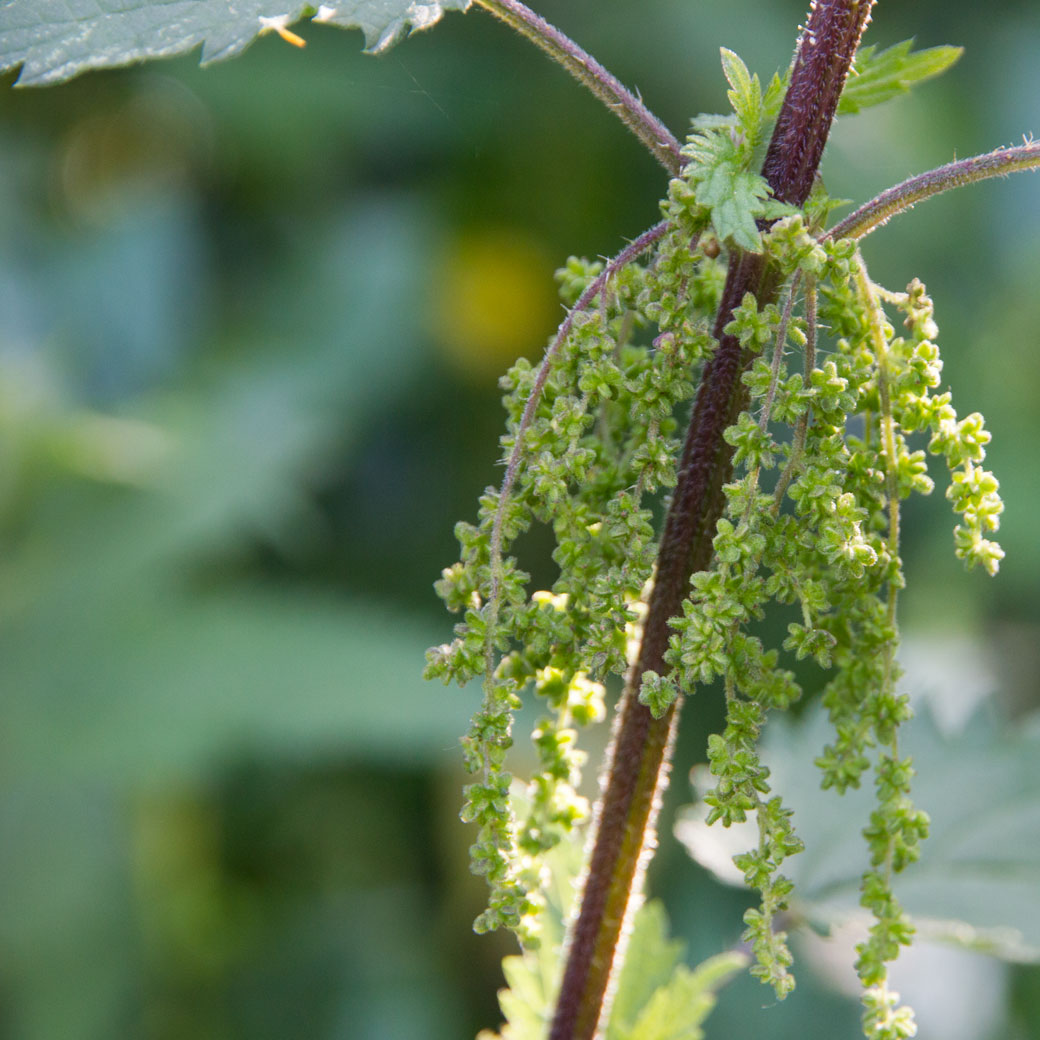 Brandnetelzaad kun je oogsten en opeten!
Zodra de brandnetel in bloei gaat kun je de blaadjes beter niet meer eten, volgens kenners. maar zodra er zaad aan de brandnetels hangen kan de vlag weer uit! De zaadjes zijn juist weer extra gezond. Het heeft dezelfde werking op ons lichaam dan jonge brandnetelblaadjes, klik hier voor meer informatie over brandnetels: Brandnetel
Ik heb altijd een potje op tafel, om het overal over heen te strooien, zoals peper. Het gaat over de slaade, stamppot, soep etc.
Wanneer oogsten?
Oogsten kan van juni - september
De zaden van brandnetel moet je alleen verzamelen als ze groen zijn. Op een gegeven moment worden ze bruin; verzamel deze niet.
Drogen
Groene zaadjes kun je drogen op een verwarming of in een oven op lage temperatuur. Ik gebruik zelf of een krat met kranten en laat het op een donkere plek een paar weken staan of ik gebruik mijn voedseldroger hiervoor. Wees er zeker van dat het brandnetelzaad droog is, anders kan het gaan schimmelen. Droog het liever langer.
Brandnetelzaad is een superfood die je helemaal gratis kunt verzamelen, recht uit de natuur!
Brandnetelzaden geven energie en hebben adaptogene eigenschappen. Adaptogenen zijn stoffen die het aanpassingsvermogen vergroten; ze helpen je helpen om te gaan met stress en vermoeidheid. Verder helpt brandnetelzaad de gezonde afgifte van hormoonklieren. Het is een middel bij nier-en bijnierproblemen,
Verder helpt brandnetelzaad bij:
Darm problemen
Urineproblemen, overmatig plassen
Reinigen van  de lever en bijnieren
Bij prostaatproblemen
Helpt tegen ziekmakende bacteriën
en bevat magnesium en ijzer
Bewaren:
Je kunt gedroogd brandnetelzaad wel een jaar goed bewaren, zorg dus dat ze goed droog zijn, in een afgesloten pot zitten en dat het droog en donker wordt bewaard, alleen dan kun je er een jaar lang van genieten.
Waar wacht je nog op eigenlijk?