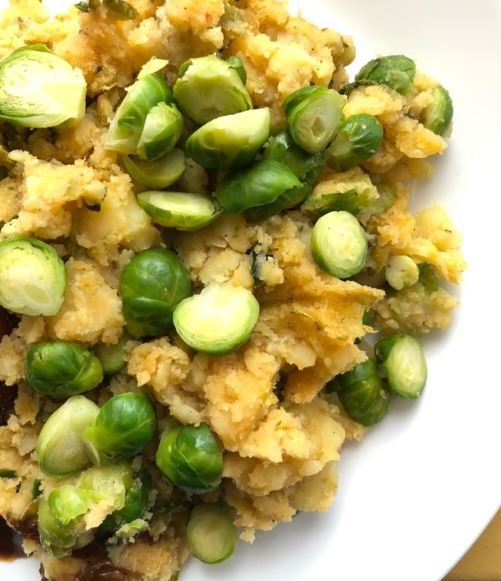 Dit is zoveel lekkerder dan dat ik dacht dat het ging zijn!
Spruitjes heb ik momenteel echt vol op, dus ik vroeg op instagram naar een ander soort recept, iets origineels en toen reageerde er iemand met spruitjes stamppot, iets wat ik nog nooit geprobeerd had.
Mijn liefde voor spruiten bestaat dan ook pas een jaar, dus ik kan nieuwe recepten wel gebruiken.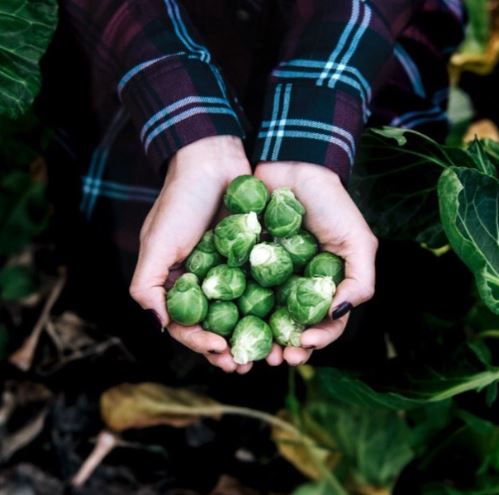 Voor deze kruidige stamppot heb je nodig
Voor 4 personen
3 kilo biologische kruimige aardappelen
750 gram spruiten
1 eetlepel kerrie kruiden
1 eetlepel ras el hanout
3 eetlepels harissa
klontje plantaardige 'boter'.
zwarte peper
En zo maak je het:
Schil de aardappels en snijdt ze door vieren en doe ze in een pan met ruimwater en breng deze aan de kook. ( ongeveer 30 minuten).
In de tussentijd pel je de spruiten, was je ze indien nodig en snijdt je ze door de helft.
Dan leg je de spruiten onder water in een steelpannetje en zet je deze ook op het vuur en laat je deze 20 minuutjes zacht koken.
Wanneer je het goed getimed hebt, zijn de twee tegelijk klaar.
Giet de aardappelen af, voeg de kruiden en de boter toe en roer even om en stamp ze dan fijn ( ik zelf hou wel van een beetje groffe purree).
En dan komt de magische truc: Giet de spruitjes af en doe deze in een koekenpan met wat olie/water/plantaardieg boter en bak deze zachtjes.
Voeg de 3 eetlepels harissa toe en mix dit even lekker door elkaar.
Voeg alle tesamen en haal goed door elkaar heen.
Maak het af met water peper en zout.
Ik eet er zelf vaak heerlijke jus bij en soms een vleesvervanger of tofu of gebakken, gemarineerde tempeh. Champignons zijn er rook heel lekker bij.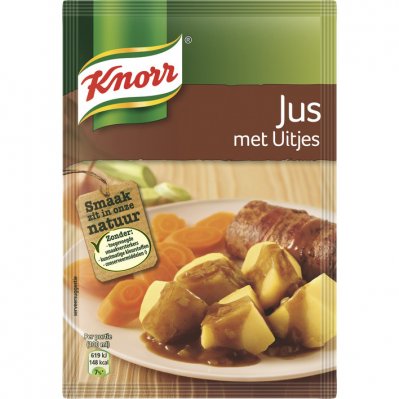 Heb jij nog fijne recepten met spruitjes?