Ik hou wel van een beetje experimenteren en een uitdaging, dus ik besloot vorig jaar (2019) om mierikswortel te kweken, of in ieder geval een poging te wagen.
Vooral vroeger werd mierikswortel gebruikt vanwege zijn medicinale toepassingen. Het zou een antibiotische werking hebben en helpen tegen slijmvliesontsteking en bij hoesten. Uitwendig werd de wortel gebruikt bij zweren of als kompres bij pijn.
Je kunt mierikswortel zaaien, maar stekken is leuker ! Daarom ga ik je aten zien hoe ik dat voor elkaar kreeg.
Stappenplan concreet:
Begin februari-maart
Koop een biologische mierikswortel (ekoplaza/ekowinkel)
Zet deze met zijn kont ( maakt niet uit welke kant ) in een glas of potje water in de vensterbank, zorg dat hij niet helemaal onder staat.
Ververs elke dag of om de dag het water.
Wacht af, het kan 2-4 weken duren voor je de eerste worteltjes gaat zien.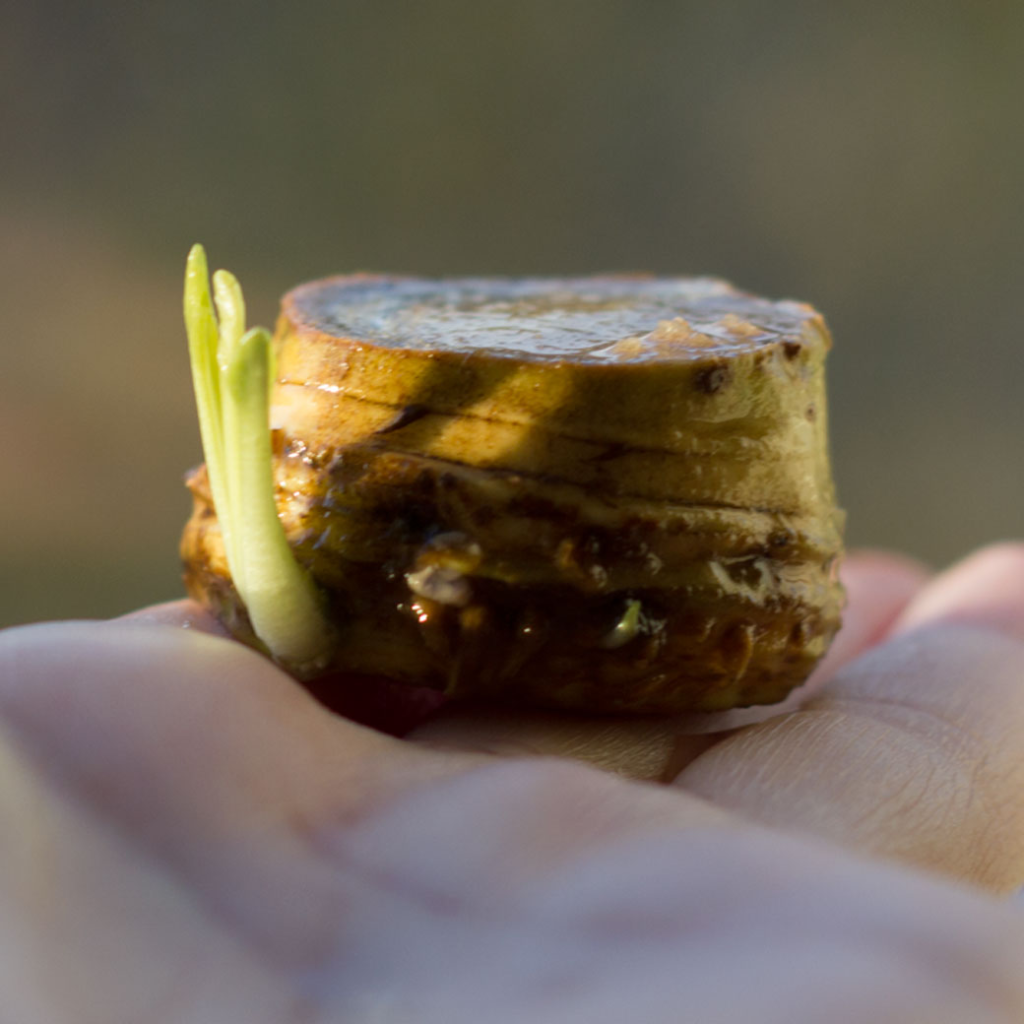 Dan komen er al kleine plantjes uitgroeien, laat deze zitten en ververs alleen het water elke keer.
Wanneer de plantjes 7-12 cm groot zijn, kan je ze uit de wortel snijden of zachtjes eraf trekken.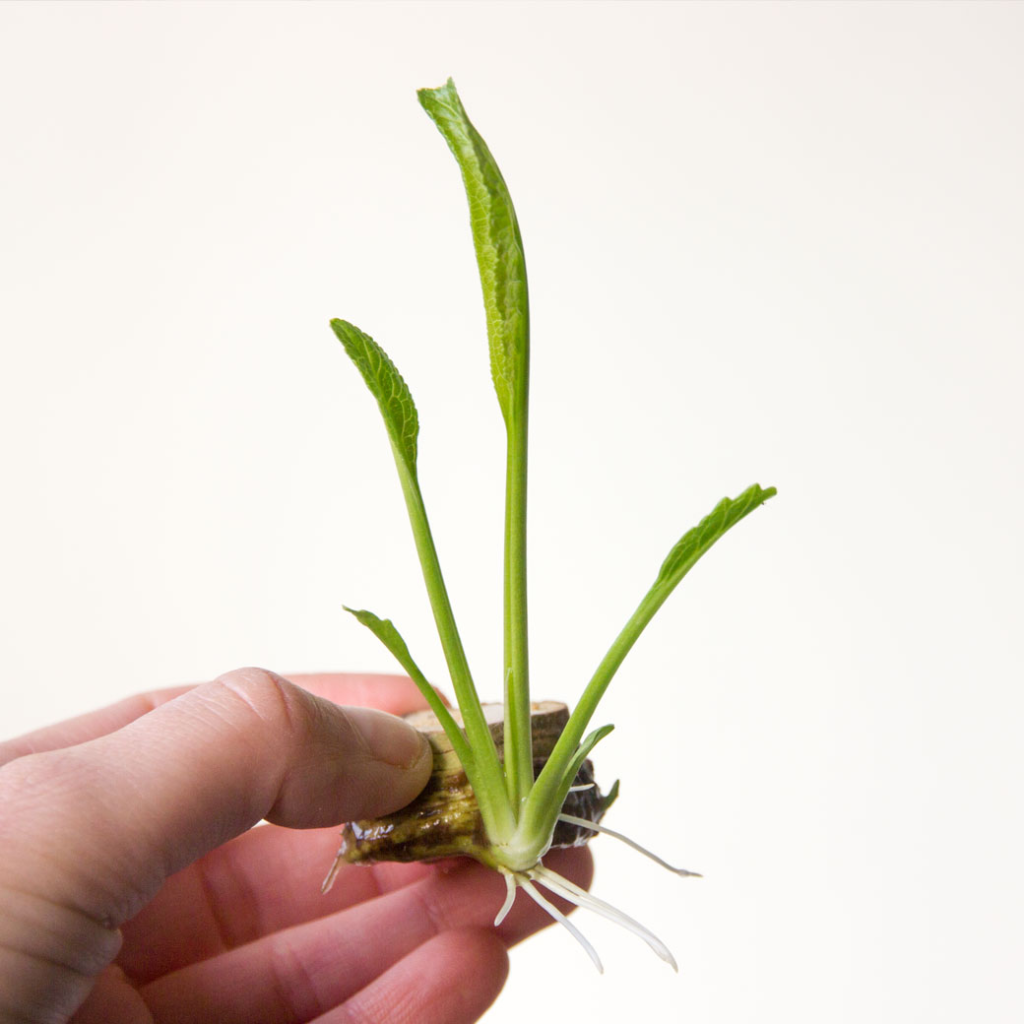 Deze losse stekjes zet je dan apart in een potje met potgrond. Eventueel met wat kaneel op de worteltjes om de groei te bevorderen.
Intussen kun je de mierikswortel gewoon laten staan op het water, hij zal nog meer stekjes aanmaken..
Na 15 mei ( dan is de vorst geweken) kun je ze buiten in een pot of in de volle grond gaan zetten. Laat ze de eerste week wel even wennen aan het koudere weer, door ze overdag een paar uur buiten te zetten en dan snachts weer binnen ( afharden). In de kas kan het natuurlijk eerder al.
Eind oktober/november kun je oogsten 🙂