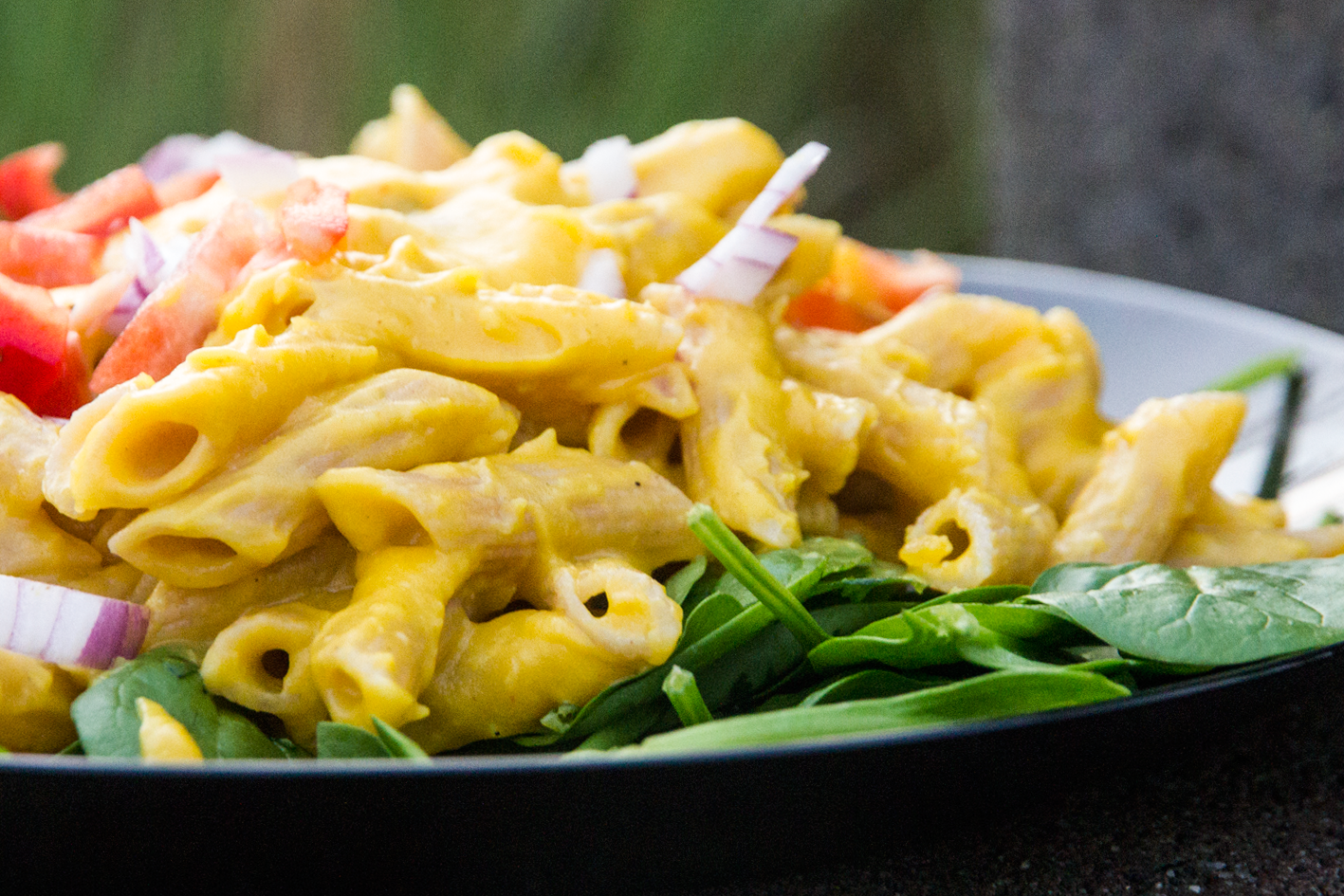 Ik wilde eigenlijk vertellen hoe ik deze heerlijke pompoensaus vandaag ontdekte, maar besloot het hele gerecht maar uit te werken.
100% plantaardig – 4 personen – 25/30 minuten
Ingrediënten:
Pasta:
Spinazie ( biologisch) 500 gram
Paprika in kleine stukjes
1 rode ui in kleine stukjes
Volkoren pasta naar keuze 500gram
En eventuele toevoegingen, zoals pijnboompitjes of edelgist vlokken als je dat lekker vindt bij pasta.
Saus:
Oranje pompoen, in stukjes, ongeveer 750 gram
1 grote rode ui ( of twee middelmaatjes) in stukjes
Half blokje groentenbouillon ( zonnatura)
Remia Basissaus wit 265ml
Zwarte peper
Zo maak je het:
Allereerst maak je de saus, doe de pompoenstukjes en de rode ui in een kookpan en giet daar heet water bij. Zoveel dat het net een paar centimeter onder water staat, breng het aan de kook.
Laat zachtjes gaar koken, ongeveer 15 tot 20 minuten
Giet de pompoen en ui af, maar laat een klein laagje kookvocht achter in de pan, ongeveer 100 ml.
Voeg nu een half bouillonblokje toe ( verkruimeld)
Voeg de basissaus toe en mix het geheel met een staafmixer tot een gladde saus
Dan is het tijd voor de rest!
Beleg de borden vast met rauwe spinazie
Kook je pasta naar instructies op het pak.
Wanneer deze klaar is giet je het overige water weg en schenk je de saus erbij
Daarna voeg je de paprika en ui toe aan het geheel
Zet het vuur nog even aan en roer twee minuutjes door.
Top alles af zoals je dat lekker vindt, met wat peper of edelgistvlokken of nootjes
Eet smakelijk!